For India's urban liberal youngsters, the saas-bahu soaps on Indian television have just not been relatable for ages. It's already 2021 and so much has happened in the world of cinema. Bollywood being an male dominated industry to sharing space with incredible female protagonists carrying off an entire movie on her shoulders, a lot has changed. The past years have had some marvellous women-centric films and web shows with many being a total game-changer. So this Women's Day here are some must watch recommendations for you.
Mary Kom
"Kabhi kisi ko itna bhi mat darrao ki darr hi khatam ho jaye ~ MARY KOM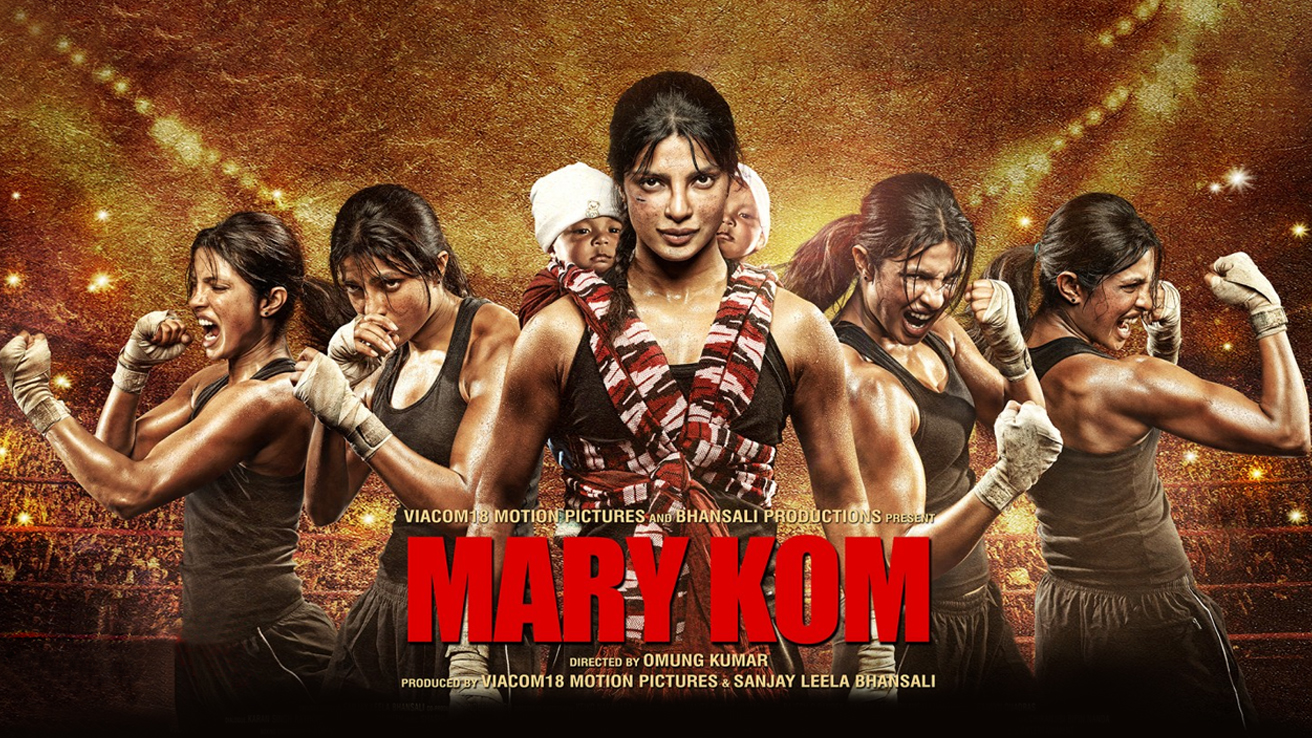 The movie is based on the life of Olympic boxer Chungneijang Mery Kome which is directed by Omung Kumar. Of course, there's nothing new about sport on celluloid. There are films in this genre. But Mary Kom is different. It is a feminist movie sans sloganeering. The movie puts out the message that women empowerment is about taking up responsibilities and delivering the same and always standing by the commitments.
Kumar's depiction of Mary Kom, brought to life on screen by Priyanka Chopra, brings out the turbulence in the boxer's life and career in a way that many women in India, donning myriad roles professionally and personally, can easily empathise with. It's also the story of a woman from a place that is disturbingly marginalised, who struggles to make the cut in a typically merciless world.
Dear Zindagi 
"Agar hum apni zindagi ka steering wheel apne haath mein nahi lenge na, toh koi doosra driver seat par baith jayega." ~ Dear Zindagi
The beauty of this movie is that it is helmed by two confident women, Gauri Shinde who has directed the project starring Alia Bhatt .The movie raises several important questions and makes the right noises about the perceived notions about a woman's lifestyle. All the questions answered in this film are extremely important. Aurat jo bhi kare, jaisa bhi kare, jaha bhi kare, jab bhi kare, jiske saath bhi kare, wo sab kuch theek hai without being judgemental. Without being preachy, the film is sweet, simple and sensitive"
English Vinglish
"Mard khana banaye toh kala hai …aurat banaye toh uska farz hai" ~ English Vinglish
Gauri Shinde's hit flick English Vinglish starring legendary actor late Sridevi Ji, is a film based on rediscovering oneself. The movie is a beautiful story of a typical Indian housewife who doesn't know English. And is constantly humiliated by her husband and daughter for the same. Her life takes a turn when she visits New York for a wedding. In New York, her entire journey helps her gain a new kind of confidence.
This film asks us to rethink the way homemakers are treated in a household. Do we applaud them enough for all that they do? Is a skill only valuable when it earns you a lot of money? Do we take women in homes for granted? Shashi's journey will beg you to ask these questions yourself.
Queen
"Maine na apne mummy papa ki har baat mani hai, vijay ki har baat mani hai, apne teachers ki har baat mani hai, matlab tum jiska naam lo uski har baat mani hai"~ Queen
The movie stars Kangana Ranaut, a small town girl from Delhi who is dumped by her fiance a day before their wedding. Heartbroken, Rani feels that all her dreams have been shattered and she leaves alone for her honeymoon. In the movie you will see Rani evolve from a heartbroken bride who had not dreamt of a life beyond being married to an ideal guy, into a confident, brave woman who learns to embrace and appreciate life. The film shatters the definition of happiness for girls, which is often restricted to "settling down".
Neerja
"Iski Kundli mein likha tha… Kul ki Deepak banegi yeh" ~ Neerja
Neerja is a biopic on the life of flight attendant Neerja Bhanot who saved the life of 359 passengers aboard a hijacked flight, on 5 Sept 1986. The movie stars Sonam Kapoor in the role of Neerja Bhanot who became the first civilian recipient of the Ashok Chakra. The movie portrays the story of a courageous flight attendant who sacrificed her own life, for others.
The film proves that 'courage' is not a masculine trait. Women are courageous too. Despite being a bit emotional , the film leaves you beaming with pride at Neerja Bhanot's legacy and to see virtues of bravery and sacrifice at the next level.