Sharad Malhotra, who brought Jagabandhu Bidyadhara Mohapatra Bhramarbara Raya popularly known as Buxi Jagabandhu to life with his TV show "Vidrohi", was felicitated by Delhi-based Odia Samaj during the inaugural ceremony of the Virtual International Odisha Parba for his extraordinary performance as the Odia braveheart and one of the earliest freedom fighters of India. The programme was graced by Shri Dharmendra Pradhan, Hon'ble Union Minister of Education and Skill Development and Entrepreneurship along with Padma Bhushan Pratibha Ray, who is an academician and writer.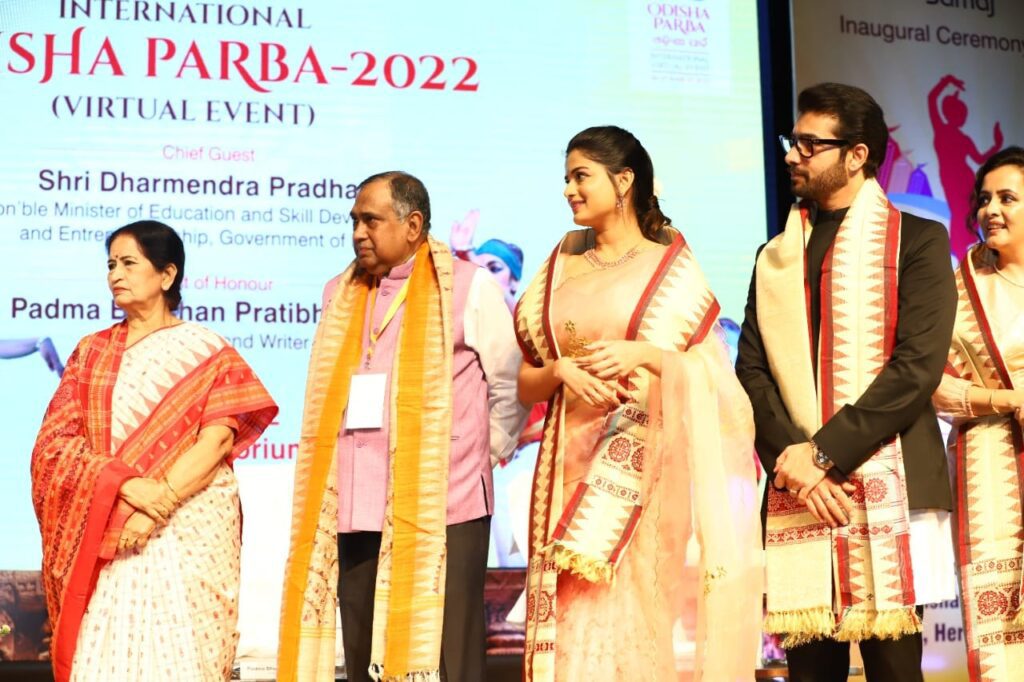 The actor said, "It was indeed an honour and great privilege to have been part of the gala celebrations that celebrated the spirit of Odisha like never before. We celebrated the rich tradition, culture, heritage of Odisha not only in our country but in 36 different countries all across the globe.. A night I will cherish for keeps and yet again my heartfelt gratitude to my producers and everyone involved during the filming of 'Vidrohi'. Jai Jagannath!"
Along with Sharad, Sulagna Panigrahi, Hemal Dev and the makers of the show Mr. Subrat Sinha, Dr. Bodhisatva were also felicitated at the event.