The cricket fever has hit the country and how! Cricket is the heartbeat of our nation and when you add the tadka of entertainment to it, it's a sure shot blockbuster combination. Bringing in the same fervour, the third season of Actors Cricket Bash (ACB) is a perfect mélange of Real Cricket and Entertainment with over 80 actors setting the cricket ground on fire with their fiery shots and game.
An elated Dilip Agarwal, Founder, ACB, says, "Cricket has always been a passion and will always be. ACB is Real Cricket, so you need to know your game and have the experience of playing professional cricket. I have known most of the actors involved in this tournament for over a decade and cricket is our common passion, cricket that has brought all of us together. On the ground every celebrity is a cricketer first and then an actor. The third season of ACB happened smoothly".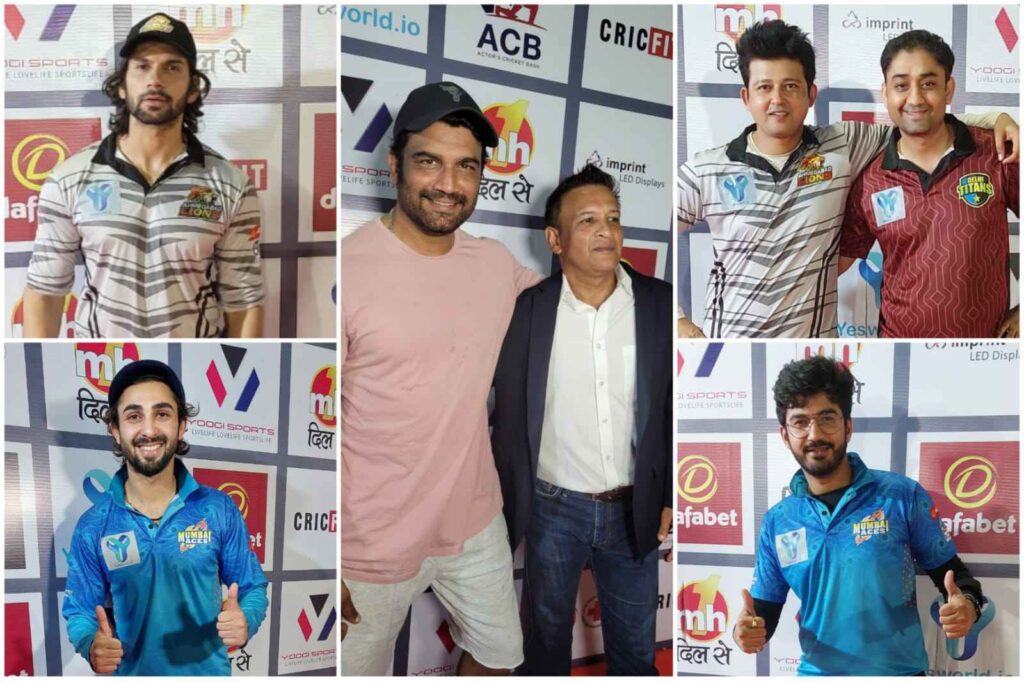 Sharad Kelkar, Manav Gohil, Jay Bhanushali, Suyyesh Rai, Himanshu Malhotra, Shabir Ahluwalia, Abhishek Verma, Chirag Sethi, Kabir Sadanand, Pooja Kanwal, Kunal Pant, Vikrant Singh Rajpoot, Pravesh Lal Yadav, Dheeraj Miglani, Gulshan R Nain, Abhishek Kapur, Puneet Panjwani, Maitrik Thakkar, Rahuol Lohani, Maadhav C. Deochake, Mayank Malik, Kashish Thakur, Raunak Bhinder, Aru K Verma and many more were present at the ongoing matches.
This season was the best till now, we had a regional team, the quality of cricket was much better than the last 2 seasons, competition was fierce, all our sponsors and partners were happy and satisfied. The spirit of playing was vibrantly visible in all the players. The breezy air kept the players cool. Bhojpuri Star became the winner of the series and Aditya Ojha won Man of the match and Man of the series award.