NATIONAL, India, 13th November 2020: After winning fans with the 'Guntur' song, Amazon Prime Video today released a sweet, romantic track, titled 'Sandhya' from the upcoming Telugu family comedy Middle Class Melodies. Starring Anand Deverakonda and Varsha Bollamma as leads, the melodious song gives a peek into the young and budding romance between the two characters, who are classmates.

The playful song is composed and sung by Sweekar Agasthi, and lyrics written by Sanapati Bharadwaj Patrudu.
Director Vinod Anantoju said, "'Sandhya' beautifully captures the blooming romance between the lead pair Raghava and Sandhya. While Middle Class Melodies is a heart-warming story about the characters's journey to fulfill their dreams, every story is incomplete without an element of romance in it. The 'Sandhya' song is also crucial to the storyline as it takes the narrative forward."

Music composer Sweekar Agasthi said, "The song 'Sandhya' is a romantic track portraying the budding romance between a young couple. It is not your usual soft love song, but it has a very peppy vibe to it. Through the song, we have tried to encapsulate the essence of teenage love – brimming with fun and excitement, we hope that we have been able to do justice to it. We can't wait for the audience to hear the song and enjoy it."

Producer V Ananda Prasad, speaking about this song, says that's it is one of the pleasant songs he came across in recent times. "'Sandhya' is a catchy song and everyone will connect with it immediately, specially young couples. The song has its own flavour which will connect with everyone. Sweekar Agasthi has composed and sung this song, and it has shaped up beautifully. The lyrics by Sanapati Bharadwaj Patrudu are in sync with the theme of our movie," said V Ananda Prasad.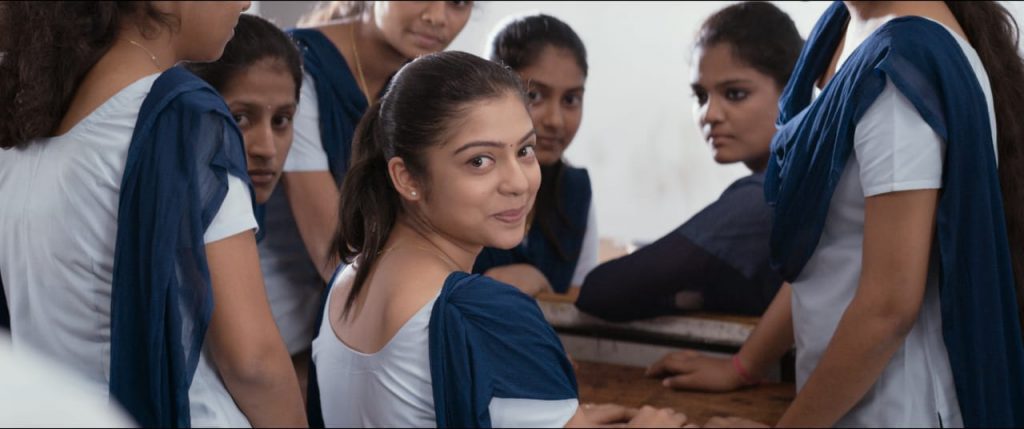 Directed by Vinod Anantoju, the film is produced under the banner Bhavya Creations and is all set to premiere this festive season. Middle Class Melodies is a comedy drama surrounding a multitude of characters their dreams, beliefs, struggles and hopes through a light-hearted lens. Prime members in India and across 200 countries and territories can stream Middle Class Melodies starting November 20 only on Amazon Prime Video.