Who Was K. G. George?
K G George was a well-known film director in the Malayalam film industry, He was known and highly regarded for his keen insight into human psychology, which is evident in his films. He was one of the trend-setters who worked really hard in the 1970s to update Malayalam movies. His characters all express an in-depth analysis of the typical human mentality in diverse contexts.
Wiki/Overview
| | |
| --- | --- |
| Full Name: | Kulakkattil Geevarghese George |
| Nick Name: | K G George |
| Profession: | Film Director |
| Known For: | Film Making, Directing Malayalam Films |
| Date of Birth: | 24 May 1946 |
| Age (as in 2023): | 77 |
| Place of Birth: | Thiruvalla, Kingdom of Travancore, British India |
| Death: | 24th September 2023 |
| Place of Death: | At Home in Kakkanad, Kerala |
| Father: | Kulakkattil Geevarghese Samuel |
| Mother: | Annamma Samuel |
| Spouse: | Selma George |
| Education: | Diploma from Film and Television Institute of India (FTII), Pune. |
| Alma Mater: | N/A |
| Organization: | N/A |
| Residence: | Kerala |
| Hometown: | N/A |
| Nationality: | Indian |
| Religion: | N/A |
| Height: | N/A |
| Weight: | N/A |
| Zodiac Sign: | Gemini |
Early Life
Following graduation from Pune's Film and Television Institute of India (FTII), K. G. George began working in the film industry as Ramu Kariat's assistant. With Swapnadanam (1975), he made his directorial debut and quickly rose to prominence within the early 1970s new film movement. The film institute may have introduced him to the enchantment of film, but his time working as Ramu Kariat's assistant in the acclaimed Nellu must have given him the ability to blend commercial components with cinematic conventions. Together with Padmarajan, Bharathan, and Mohan, he was given the title of "via media director," which was highly regarded in the 1980s when the majority of his films were box office successes.
Career
K. G. George's inaugural venture into the cinematic world with Swapnadanam, a marital psychodrama, broke conventional norms by eschewing the traditional song and dance sequences typically found in commercial films. Yet, in doing so, it managed to appeal to the masses. This fusion of commercial success with artistic integrity laid the foundation for George's future works. His middle-stream cinema later produced some of Malayalam cinema's finest, marrying popularity with critical acclaim. Notably, Swapnadanam clinched the Kerala State Film Award for the best film. The director's 1980 release, Kolangal, dismantled traditional romanticized views of Kerala's interior villages. Instead, it presented a community gripped by the ferocity of envy. Another remarkable work, Yavanika, though commercially triumphant, maintained its artistic credibility. Presented as a detective thriller, it dives into the backstage affairs of a touring drama group. It too was honored with the Kerala State Film Award for Best Film. Throughout his career, George played with innovative narrative techniques, controversial topics, and explored deep psychological themes in his movies.
The trajectory of K. G. George's career in the film industry saw its final highlight in 1998 with the release of Elavamkodu Desam, a period drama. Unfortunately, the audience's growing penchant for mimicry films at the time made it difficult for this piece to resonate. Reflecting on the journey between his debut Swapnadanam and Elavamkodu Desam, George crafted cinematic landmarks in Malayalam cinema. Impressively, seven of his works graced various international film festivals. Outside of film, George penned his memoirs, Flashback Enteyum Cinemayudeyum, in 2012, offering readers an intimate look into his life and career. Further immortalizing his impact on cinema, a documentary titled 8½ Intercuts: Life and Films of K.G. George, directed by Lijin Jose, was released in 2018, casting a spotlight on the profound legacy George left behind in the world of cinema.
Education
N/A
Family & Affairs
K. G. George was born to Kulakkattil Geevarghese Samuel and Annamma Samuel. His roots and familial background played a pivotal role in shaping his perspectives and approach to film-making. Later in life, he found love and companionship with Selma George, with whom he shared the joys of parenthood, raising two children together. Their family life, coupled with his rich legacy in the cinematic world, painted a portrait of a man who seamlessly balanced his personal and professional commitments.
Appearance
N/A
Money Factor
| | |
| --- | --- |
| Net Worth: | N/A |
| Salary / Income: | N/A |
Favorites
N/A
Achievements
K. G. George has been honored with numerous accolades throughout his illustrious career. His mastery in storytelling and direction earned him a slew of Kerala State Film Awards, including "Best Film" for Swapnadanam in 1975 and Yavanika in 1982, and "Best Screen Play" for Swapnadanam in the same year. He also secured the "Kerala State Film Award for Best film with popular appeal and aesthetic value" for Rappadikalude Gatha in 1978. Other notable awards from the same platform include "Best Story" for both Yavanika in 1982 and Adaminte Variyellu in 1983, along with several recognitions as "Second Best Film." In 2015, the state honored him with the prestigious J. C. Daniel Award for his lifelong contributions to cinema.
Further accolades from the Kerala Film Critics Association Awards include being named "Best Director" for Yavanika in 1982 and Irakal in 1985, and his movies Yavanika and Irakal being recognized as the "Best Film" and "Second Best Film" respectively. In 2014, he was presented with the Chalachitra Ratnam Award. Outside of these platforms, George has also been recognized by other institutions. Notably, he received the Filmfare Special Award – South for Special Commendation Award for Swapnadanam in 1976. In the mid-2010s, George was further celebrated for his contributions with the Master's Award from Film Employees Federation of Kerala (FEFKA), the Indywood Golden Frame Award for Lifetime Achievement, the Muttathu Varkey Award for Irakal, the Vanitha Film Awards' Lifetime Achievement Award, and the CPC Cine Awards' Special Honorary Award.
Social Media
N/A
Trivia & Facts
N/A
Video Gallery
N/A
Photo Gallery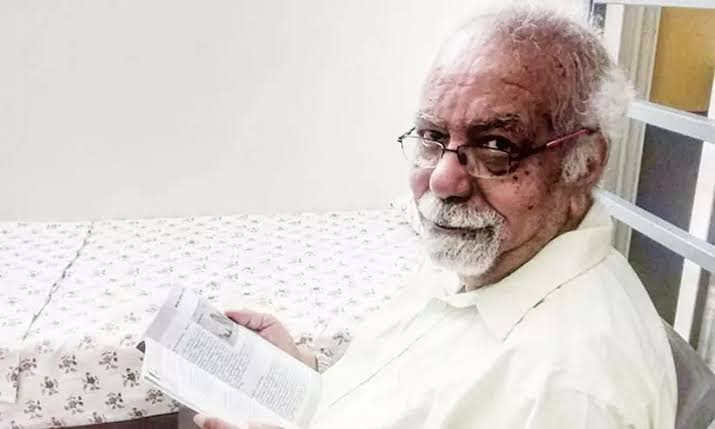 *If you have any additional information regarding the above mentioned content, let us know at [email protected]*
Now, Get your Google presence in the form of Public Biography like the one above! Hurry up! Click here to get Your Biography Published.