Kya kya kya ! Only these thoughts will echo in your mind if this thing guaranteed by Khabri becomes true.
Khabri, a Twitter platform is known for giving all the correct and valid information of Bigg Boss. Bigg Boss Grand Finale is currently going on full swing with Archana and Shalin being out of the race
A tweet By Khabri says" No Prank Guys ! I am serious and its true that #priyankachaharchaudhary is eliminated. Offline Audience changed the verdict of #BiggBoss16.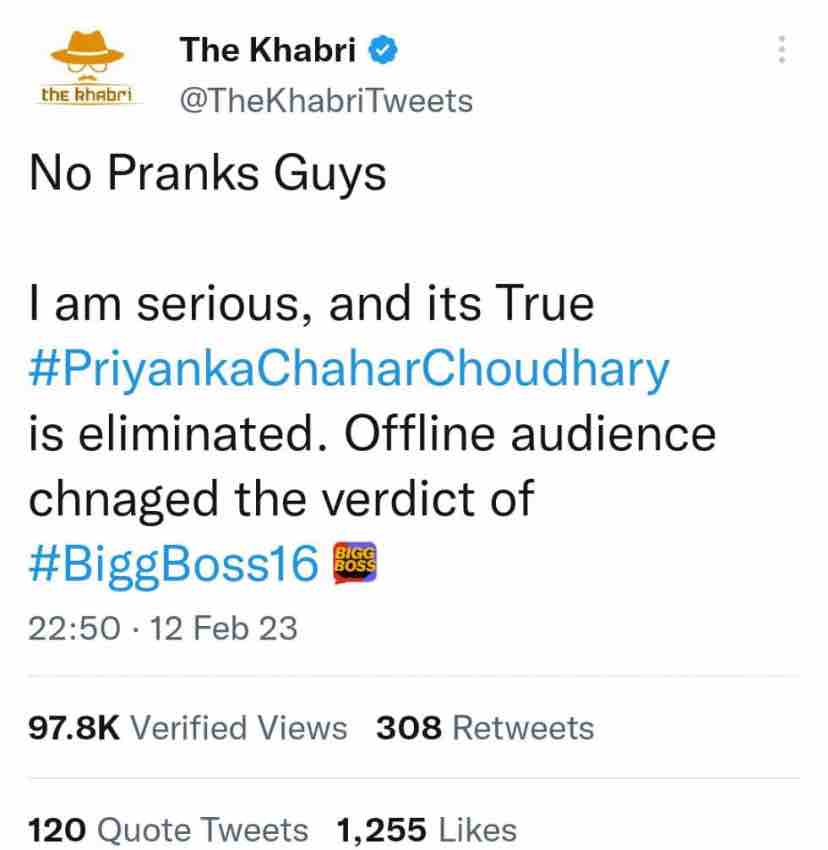 Earlier many fans and social media platforms have been guaranteeing that Priyanka will be the winner of the show. But if this comes out to be true Shiv Thakre can emerge as the winner of Bigg Boss and break the 4 year hiatus of a non-colors face winning the show. But there's also a twist as Shiv was the winner of Bigg Boss Marathi also . What do you think will win, Priyanka, Stan or Shiv?
Stay tuned to The Filmy Charcha, as we promise to give you more such live exlusive updates on BigBoss 16.