Plot: The story revolves around Abdul Karim Telgi, an ambitious and educated individual whose aspirations are thwarted by circumstances. Relocating to Mumbai offers him a new lease on life, and he later embarks on a journey to the Gulf with dreams of amassing wealth. However, destiny brings him back to India, this time with a different motive – not just to earn money, but to counterfeit it. His counterfeiting career starts with fake passports and escalates to the large-scale production of counterfeit stamp papers. The unfolding events form the crux of the show, inspired by real-life incidents and Sanjay Singh's book "Telgi Scam: Reporter Ki Diary."
Cast: Gagan Dev Riar, Mukesh Tiwari, Sana Amin Sheikh, Bharat Jadhav, Shaad Randhawa
Director: Tushar Hiranandani
Rating: ⭐⭐⭐
Review
Bringing a second installment to a successful franchise is no easy feat, especially when the benchmark has been set as high as "Scam 1992." Hansal Mehta and Jai Mehta's Pratik Gandhi-led masterpiece left a significant impact, making expectations for the new venture even more demanding. Now, nearly three years later, the Scam franchise, supported by Applause Entertainment, Studio NEXT, and SonyLIV, returns with a fresh narrative centering around Abdul Karim Telgi – the mastermind behind India's largest stamp paper scam. While Hansal Mehta reprises his role as showrunner, Tushar Hiranandani steps in as the director for "Scam 2003 – The Telgi Story." Given the connection between the two stories, comparisons are inevitable. Does it live up to its predecessor's standard? Let's delve into the review to find out.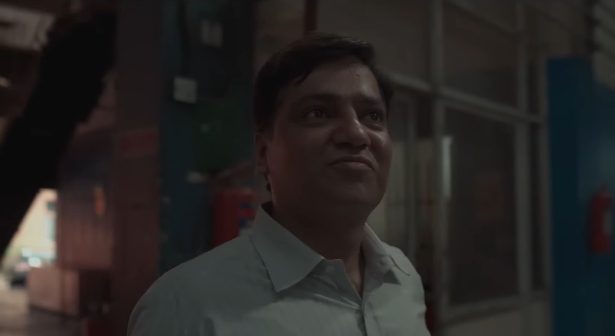 The crime-drama's opening episode effectively immerses viewers into this world of deception, skillfully crafted by writers Kiran Yadnyopavit, Kedar Patankar, and Karan Vyas. In the realm of crime dramas, a brisk, enthralling narrative is a key expectation. "Scam 2003" delivers on this front in its initial episode, seamlessly guiding the story through significant junctures and maintaining the audience's engagement.
Set in a bygone era, cinematographer Stanley Mudda and production designer Madhusudan N effectively transport audiences to that time. The authentic costume design by Arun J Chauhan complements the setting, while Mukesh Chhabra's casting choices are spot on.
Direction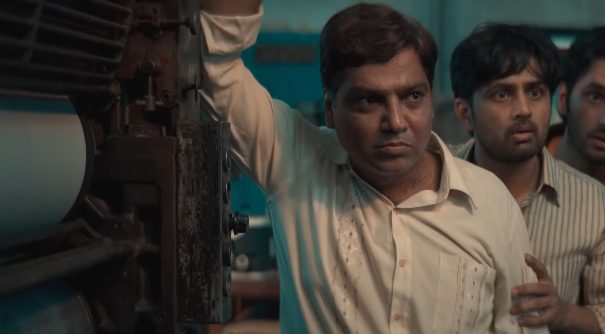 Despite its strong start, the series encounters a dip in pace during its second and third episodes, leading to a less engaging overall narrative. Hiranandani attempts to incorporate multiple layers and explanations, detracting from the captivating essence of a crime-thriller. However, the momentum picks up again in the fourth episode of the five-episode series, released as "Volume 1" of "Scam 2003 – The Telgi Story." This release could have benefited from more concise storytelling.
Writing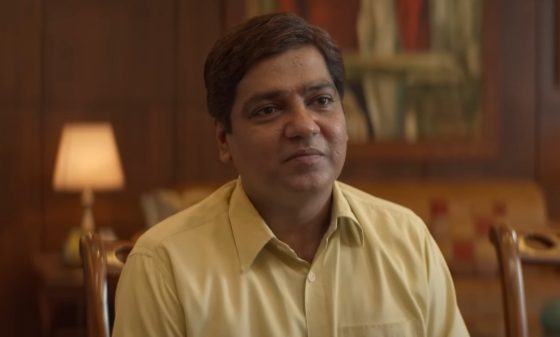 Dialogue penned by Karan Vyas is average, with few memorable lines. The fifth episode's cliffhanger is a narrative weak point to conclude on, as it fails to present an insurmountable challenge for Abdul Karim Telgi in the upcoming volume.
Performances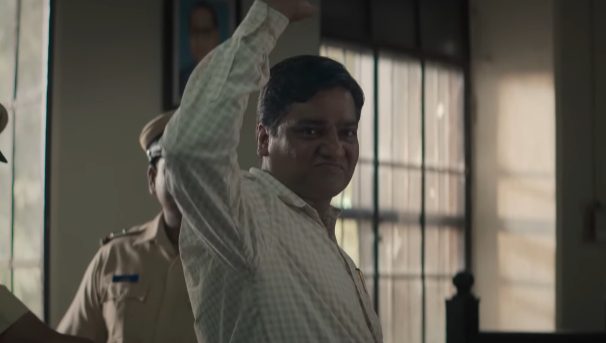 Gagan Dev Riar shines in the role of Abdul Karim Telgi, delivering a remarkable performance that is bound to earn accolades. His portrayal exudes sincerity, and his immersion in the character is palpable. The supporting cast, including Bhavana Balsavar, Bharat Jadhav, Shashank Ketkar, and Sameer Dharmadhikari, each contribute effectively to their respective roles.
Overall Review
"Scam 2003 – The Telgi Story" earnestly brings the world of Telgi's crimes to life. However, it falls short of the charm that elevated its predecessor, "Scam 1992." While Hansal Mehta humanized Harshad Mehta, fostering a connection with the audience through his mistakes, that depth is missing in the treatment of Abdul Karim Telgi's story. Despite this, the series remains a sincere effort in its portrayal of the criminal mastermind's exploits.