Radhika Rao is a Highly Passionated Indian Playback Singer who has rendered for quite a few popular Hindi & regional movies. Radhika started her career from a very young age as a child artist growing to perform on stages gaining immense popularity and eventually rendered for quite a few Superhit movies. Radhika has sung for Rajshree Production's Blockbuster Hum Saath Saath Hai, Superhit Kannada Actor Upendra's Blockbuster movies A, Om, Upendra. Her song Enilla Enilla from Upendra has been a sensational hit. Radhika feels her memory of singing one of the hit songs from Bombai Priyudu with SP Bala Subramanium has been very close to her. Radhika Rao is highly trained in classical music as she has learned both Hindustani & Carnatic Sangeet with eminent Gurus for 14 years.
Born with a voice that makes you feel Nostalgic, her voice reflects the most beautiful and magical genre of the Bollywood music of the 60's &70's making one feel absolutely nostalgic and fall in love instantly with her stunning versatile voice & charismatic personality. Not looking upon Bollywood, She has created her own path towards making a difference to all her listeners with her soulful music through Radhika Rao Music. Radhika Rao's music is her youtube Channel which she calls her little Music Paradise. On Radhika Rao Music you can listen to some of her mesmerizing cover renditions and New Songs (her Singles) & many more Classic New Songs for all her fans & dedicated listeners.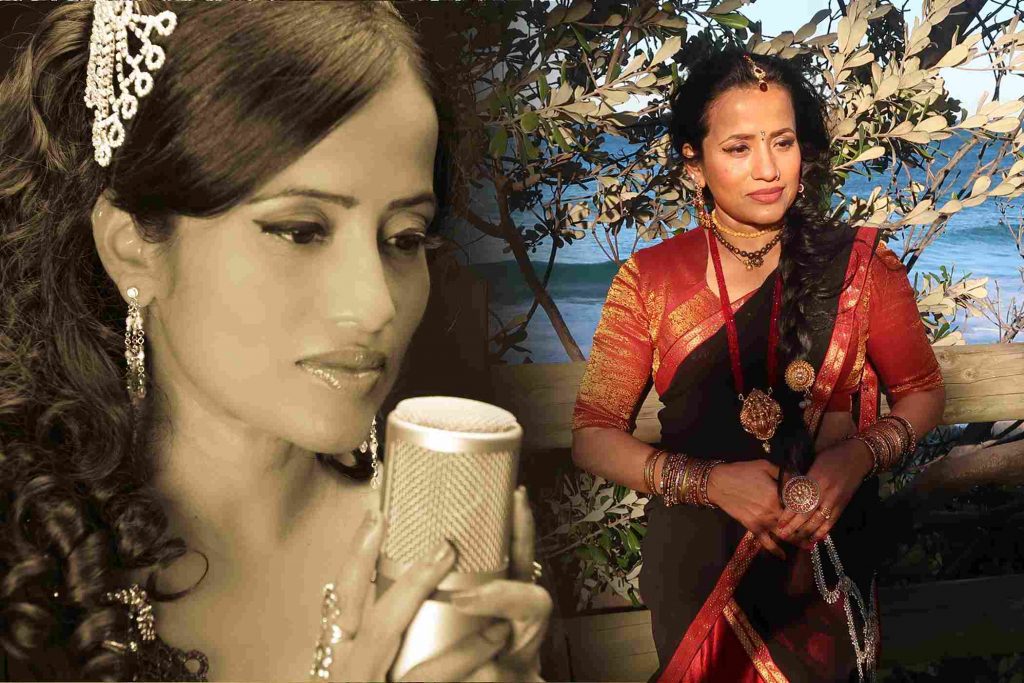 Radhika Rao's Hare Krishna Hare Rama Video is out Click Here
Now Settled in Australia Radhika has never left her roots to her music and has been making her own songs with a mission of bringing back the lost melody of yester years in the form of new songs. Her New Song Hare Krishna Hare Rama on the youtube channel radhikaraomusic simply proves the dedication and magic of her voice. Despite all challenges and hardship, Radhika has always believed in doing things yourself and working towards your mission with a smile. Never giving up!
There is dawn waiting for you says – Radhika Rao
Visit Radhika's Instagram Profile: