Music has transcended borders and reached fans and audiences alike. The digital wave has hit people who can now easily stream and download songs they like to listen to all day long. With a newer crop of talent hitting the marquee, the reach out is even more. One such exceptional talent that has been shining bright among the several musicians is Akky Reddy. He has released the album's teaser has just been launched and is already making the right noises.
The album's soulful rendition is Skyy, who has already provided music to the song Teri Meri Yaad Mein with the lovely lead pair of Akky Reddy and Shweta Tanci. The supporting cast of the picturized song includes Nitin. The listeners will be treated to wonderful lyrics by Mr. Prince Dhaka while the EC films and team have brilliantly edited the music video. Mona Reddy expertly does the lead pairs' makeup. Dipanshu Sharma's stunning poster look of the album definitely will capture the audience's hearts, and viewers of the song will appreciate the cinematography that Rehide production has put in. The entire team's effort and hard work to create a beautiful album. This song was released on Akky's YouTube Channel on 13th September 2022.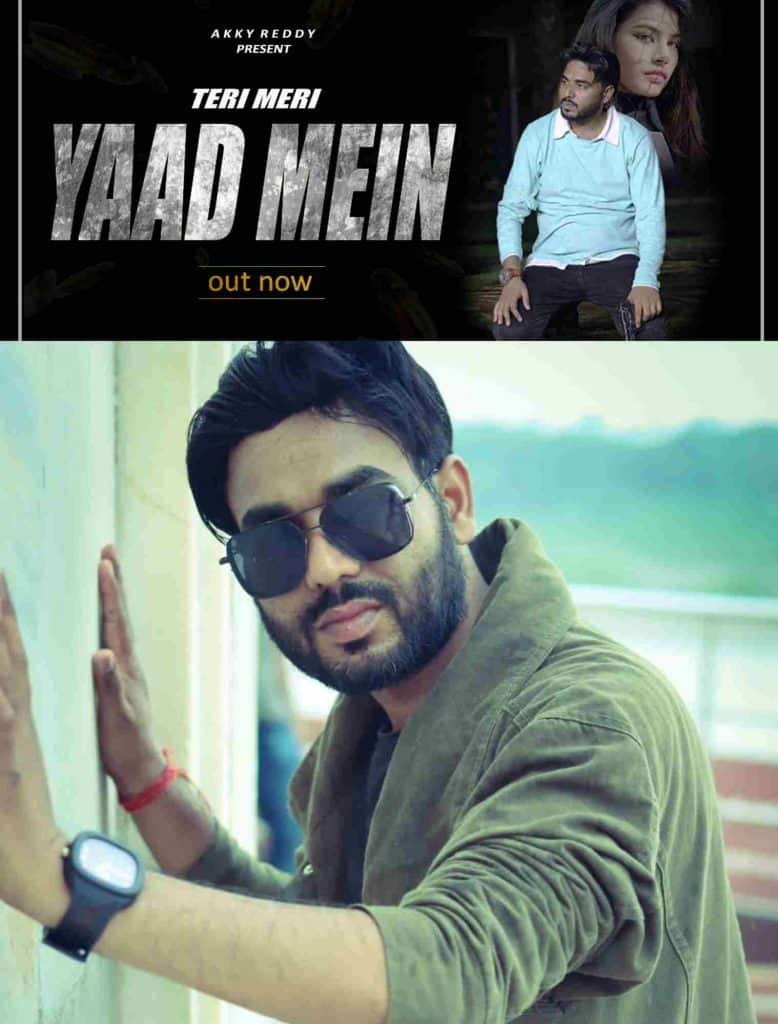 Akky Reddy was already noticed by the audience when he put out more than ten Punjabi songs, more than two dozen short videos, and 15+ short movies on his YouTube channel that has made waves in with music lovers. He has tried his hand in Bollywood by playing a theatre artist in the movie Thodi Thodi si Manmaaniyan. Besides Akky's love for music, he also runs a company called Akky Reddy Traders.
Having studied Mechanical Engineering, his passion for music made him switch to music. He received much support from his family, especially his father, the late Shri Dharambhir Reddy, who passed away recently. It was a big blow to Akky to deal with the death of an eternal supporter who knew how hard he struggled to get to the position that he is enjoying today.
The song was shot in a beautiful village locale of Bakhawarpur in Delhi 36. This older part of the city captures the wonderful tale that the song represents. Aagosh Farmhouse served as a backdrop for a song of love and longing.
Teri Meri Yaad Mein is actual labor of love. It is one of the songs that is so close to his heart. It has taken several attempts to make such an amazing album, as Akky has put his heart and soul into making it as refreshing and different from all the previous albums and other work he has done. His motto of providing good and fresh songs that are hummable. He wants to connect with his audience through his passion for music and has struggled very hard to achieve the success he is enjoying today.