The lead pair – Divyenndu and Anshul Chauhan of ALTBalaji & ZEE5's highly-anticipated crime thriller 'Bicchoo Ka Khel' visited Varanasi on 9th November to seek blessings for their web series, scheduled to stream on the OTT platforms from 18th November 2020.
Having shot extensively for the show in Varanasi, both Divyenndu and Anshul looked visibly excited to visit the holy place again, this time more so to perform Ganga aarti at Dashashwamedh Ghat.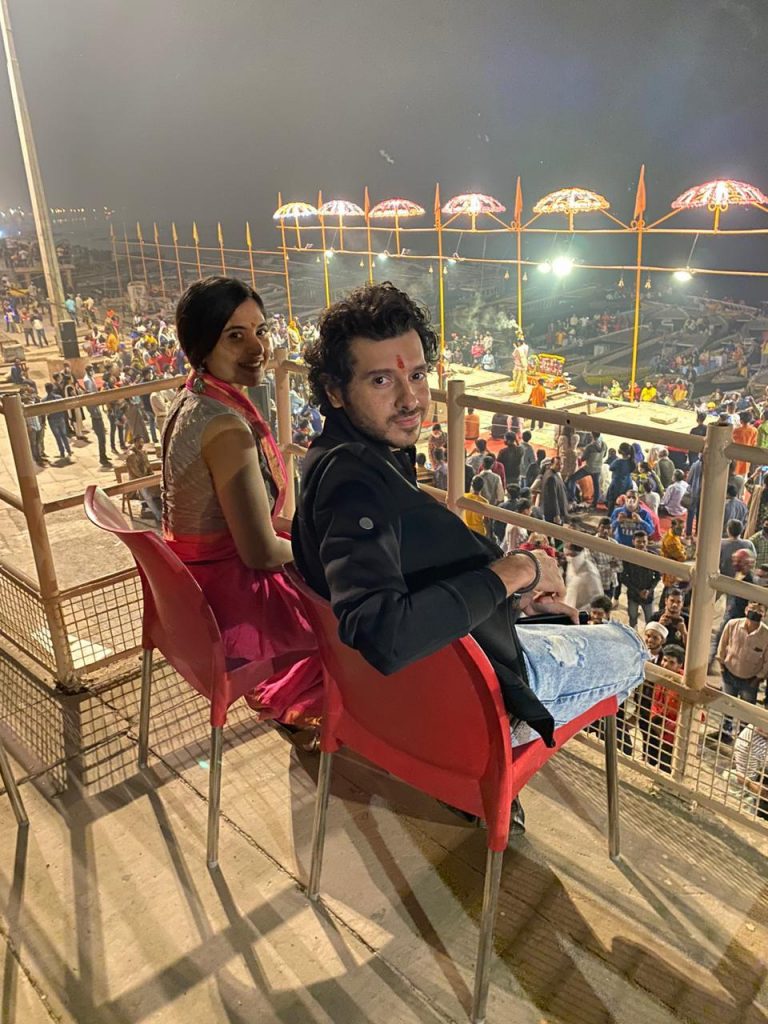 Content Czarina Ekta Kapoor kicked off the promotions of her show by organizing a special Ganga aarti in the holy city, touted as the first promotional city tour amidst the on-going COVID pandemic. The actors had a whale of a time performing aarti, interacting with the local media, and visiting popular chaat house.
Divyenndu says, "Varanasi is almost like a second home for me now. I have shot here for a few projects and whenever I come here, I get immense love and support from the people here. Also, I love the popular local delicacies. It was an amazing experience shooting Bicchoo Ka Khel in the city and today when I am here again for ganga aarti and the promotion of the show, it feels all the more special."
Anshul Chauhan adds, "Both Divyenndu and I have relieved all the memories of shooting in the city today. We are fortunate enough to have had the opportunity of performing ganga aarti and also had fun visiting the market area too. The vibe of Varanasi is quite welcoming and I hope to visit the city soon."
The high-intensity trailer of 'Bicchoo Ka Khel' takes the audience for a roller coaster ride with its mysterious suspense and epic one-liners that leave one in splits at the most unexpected moments. Set in Varanasi, the city of light and the Hindi heartland of Uttar Pradesh, the story revolves around Akhil (Divyenndu), a writer who is a fan of pulp fiction. In the trailer, we see Divyenndu as the mastermind of a dangerous game. Being a man on a mission who's ready to take on the bad world, we see Akhil strike down his enemies one at a time by stinging like a Bichhoo.
Serving as the perfect Diwali Dhamaka for audiences, the series also features a talented star cast including Mukul Chadda, Gagan Anand, and Rajesh Sharma, amongst others.
All set to stream on ALTBalaji and ZEE5 from 18th November, Bicchoo Ka Khel is a crime thriller that revolves around the story of Akhil, a budding writer whose life is nothing less than a roller-coaster ride with twists and turns to keep you at the edge of your seat.