In the series of short films, here is one more short film named as "HOPE" which has joined itself to the list this year with a very beautiful message with it.
HOPE is a series which takes us to the futuristic world of 2040 and shows how humankind faces different kinds of problems compared to now and wants to spread message that what ever may happen people shouldn't give up on anything and keep trying to achieve it all, especially in small matters of life.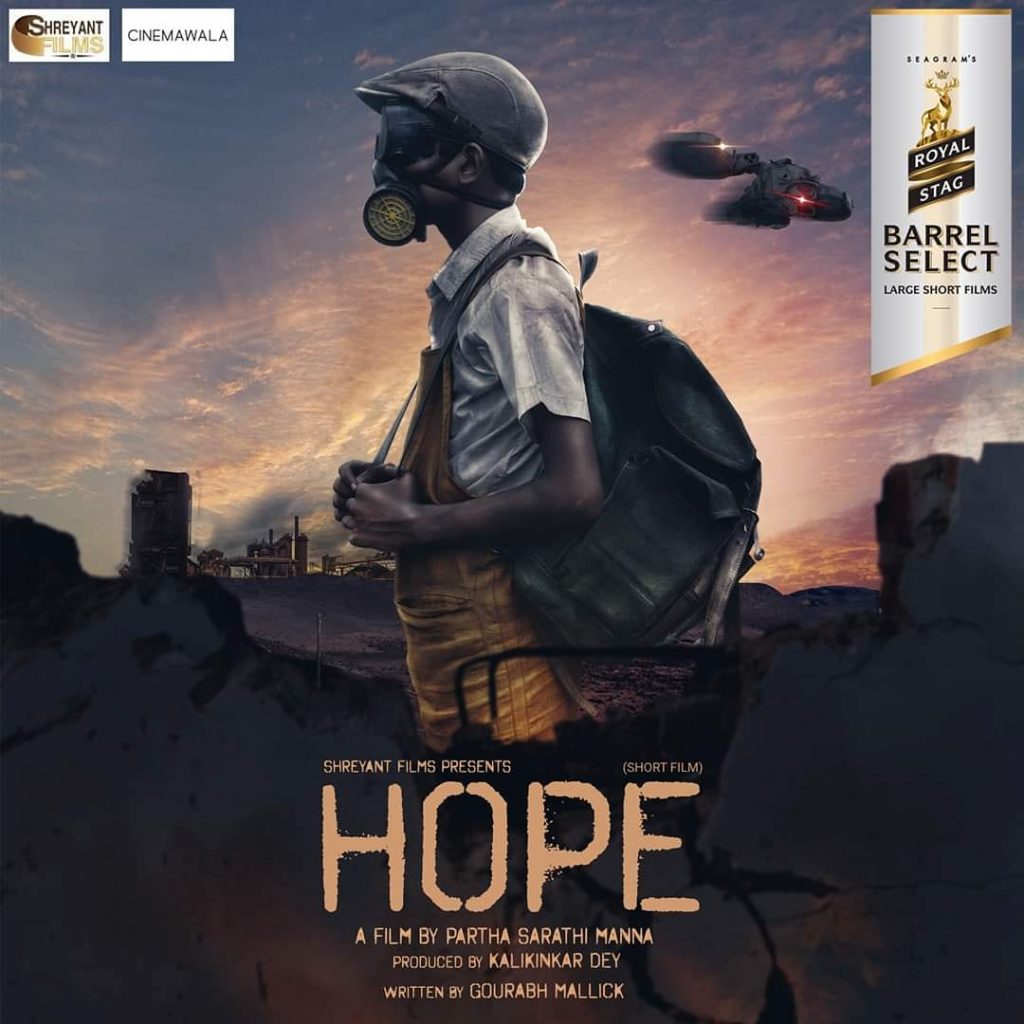 This film is directed by Partha Sarathi Manna and is written by Gaurav Malik and Ravi Bhushan Kumar. This 16 min film is starred by very famous and known artists from Bengali film industry Abhinav Rai and Sneha Vishwa.
Well speaking more about the film Hope is a sci-fi movie speaking about dystrophic future and how to get back some hope out of a hopeless life. This story revolves around a young boy who sets out for a bird in the future to hunt a bird for his sister as she requests for a bird in the gift while their mother fights with her inner self for the safety of her kids. This might give you a gyst of the story as well as create some questions in your mind such as what might be our fate in future? How would the mother react to see her kids? What is a bird's connection to the story? and many more. So here's the link to this 16 minute movie.
Director Partha Sarathi Manna is a well known director and have previously directed Bengali feature film OSKAR and many critically acclaimed short films such as "Gandh" , "Kite…. The "Messenger" , "LOC … A Playground" and many more.
This 16 minute short film will blow your mind with his extraordinary style of story telling, production designing, Camera and VFX work. Besides that the film was also winner for one of the categories in Jio MAMI Mumbai Film Festival 2019 along with many more international film festivals. This film is produced by Cinemawala & Shreyant Films.