Amazon Prime Video's popular standup comedy format Comicstaan gets a Tamil adaptation after 2 successful seasons in Hindi.
Celebrated comedians such as Praveen Kumar, Karthik Kumar and Rajmohan will be mentoring and judging contestants over 8 episodes as they find the next best Tamil standup comedian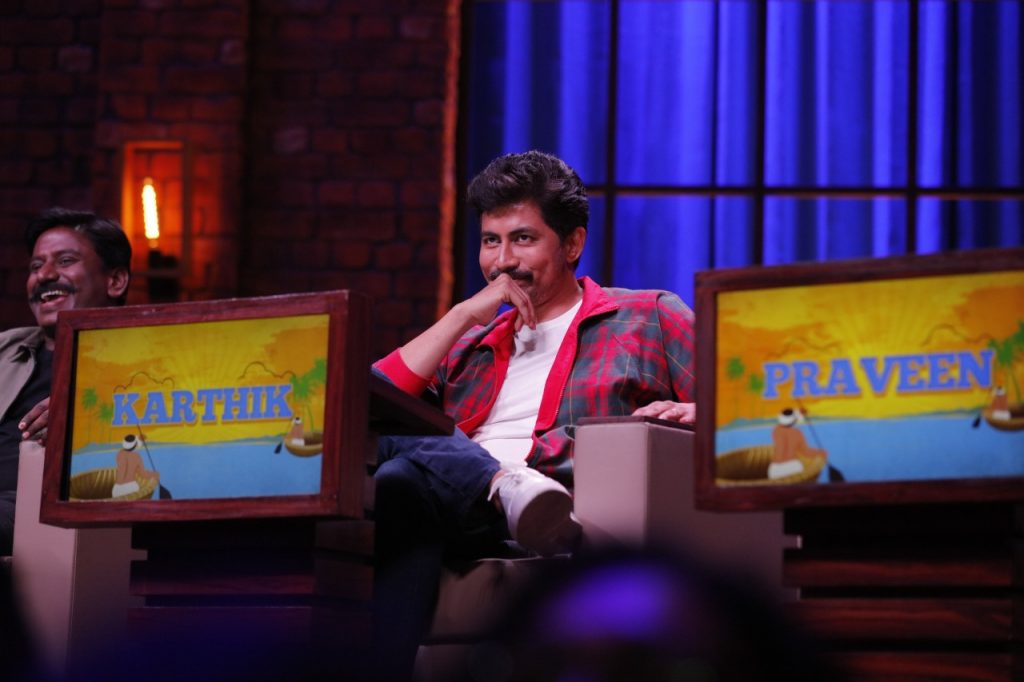 Amazon Prime Video recently released the trailer for Comicstaan Semma Comedy Pa, a much-awaited Tamil adaptation of audiences' favorite Amazon Original Series Comicstaan. The launch of the series marks Prime Video's foray into Original content in Tamil language. In the all-new series, we will see Tamil's top three comedians Praveen Kumar, Karthik Kumar and Rajmohan Arumugam, experts in their respective genres of comedy, mentor selected contestants who will compete to become the king or queen of comedy in the Tamil stand-up scene.
Talking about what the judges feel is special and different about Tamil stand-up comedy, Karthik Kumar shares, "Picking up on what Comicstaan season 1 & 2 Hindi did was, largely to open a discussion on comedy. The audiences could discuss comedy rather than just enjoying it. Therefore, they became experts and are talking about why they like, what they like and picked participants and decided that I like this kind of comedy and I like that comedian. This, I think is damn interesting and that is what Comicstaan Semma Comedy Pa will do. It will educate people on what stand-up comedy actually is."
Praveen Kumar also expresses, "I am honestly looking forward to this show to bring so many new talents on stage. It's not just a platform that gives seasoned artists like me a platform, but also invites many more young talent…It will also identify talents from various regional backgrounds."
Comicstaan Semma Comedy Pa is expected to bring forth the local flavour – borrowing from the unique nuances of Tamil culture, with exclusive sets performed by each of the participants. The trailer gives a sneak peek into an all-new edition where six of Tamil comedy's best contestants will compete for the winning title of Comicstaan Semma Comedy Pa.
Mentored and judged by some of the most renowned Tamil standup comedians, Comicstaan Tamil features aspiring comedians competing to become the "future of funny" in Tamil stand-up comedy scene.
Produced by Only Much Louder (OML), Comicstaan Tamil has been directed by Arjun Karthikeyan and written by D. Jai Adhitya and Mervyn Rozario A are the writers of the series. Watch all episodes of Comicstaan Tamil starting 11th September, 2020 exclusively on Amazon Prime Video.